3 Speed
Modes

Wi-Fi
FPV
Scan the skies and capture the spectacular with ease. With an array of technological innovations, Nimbus is perfect for novices to begin their flying adventures with confidence.
Easy operation
One Key
Take-off & Landing
Stunning imagery
HD 720P
Resolution
Balanced flight
Trim
Function
Smart control
Foldable
Remote Controller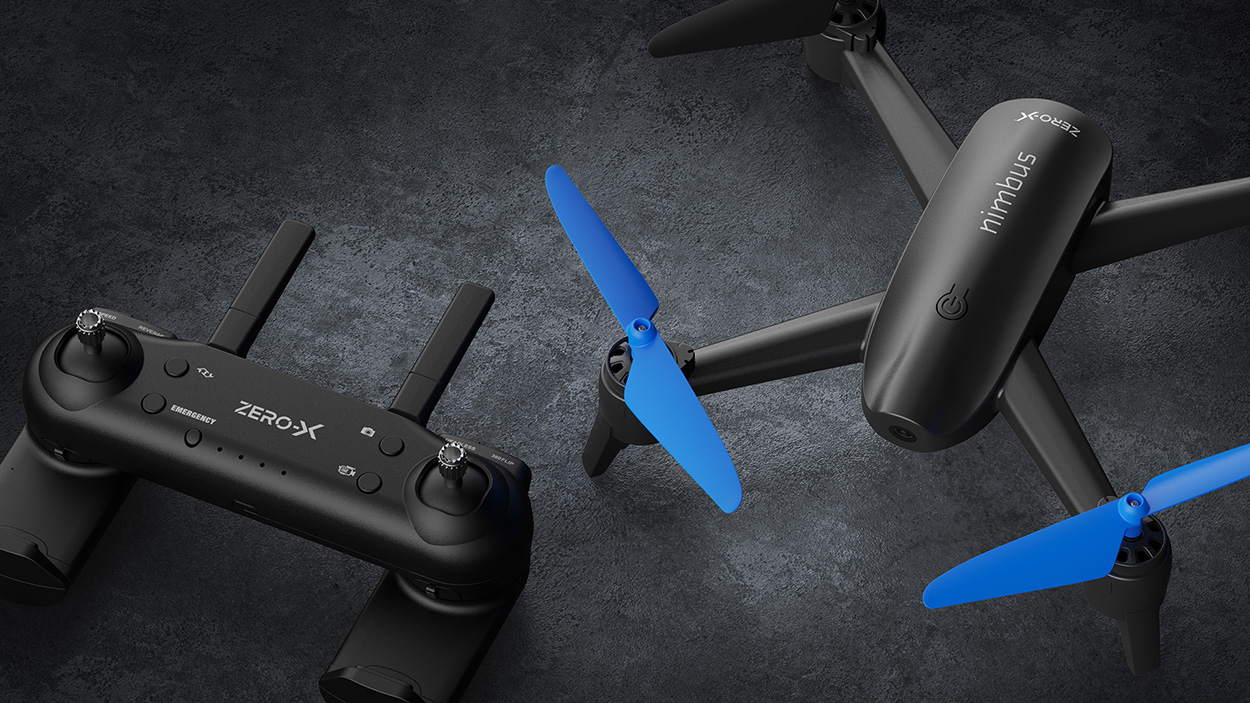 Features
Ready to raise the roof
Video at your fingertips
Capture high-definition aerial footage in 720P resolution at the push of a button and share it with your friends almost instantly.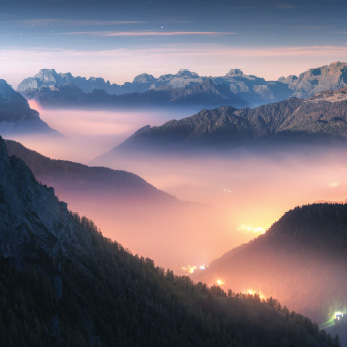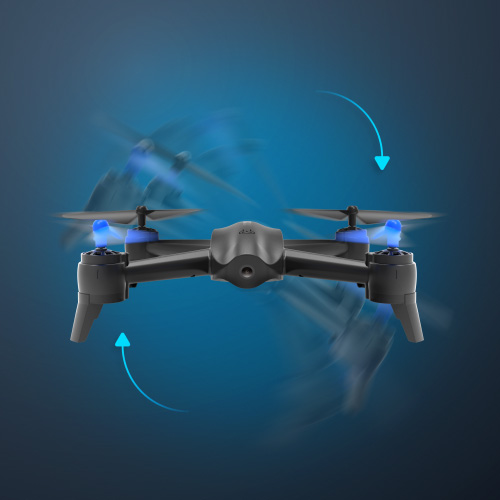 Convenient flight controls
With smart shortcuts for hover mode, 360° flips, and one key take-off and landing, Nimbus makes it easy for the beginner flier.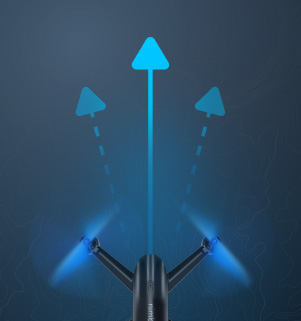 Trim function
If the Nimbus begins to drift during flight, its direction can be trimmed to balance and steady it.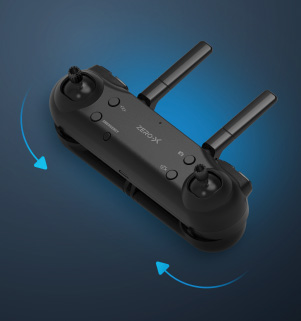 Foldable remote controller
Packed with smart shortcuts, the Nimbus controller makes flying easy. Simply unfold to power on and press one key for easy take-off and landing.
Wi-Fi FPV mode
Wi-Fi connection provides a First-Person-View from your drone at flight using your smartphone or compatible VR headset.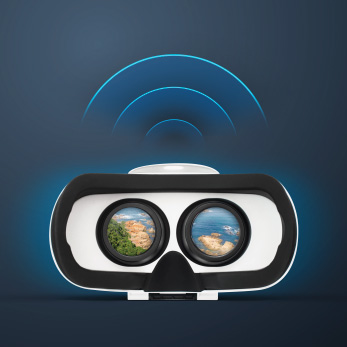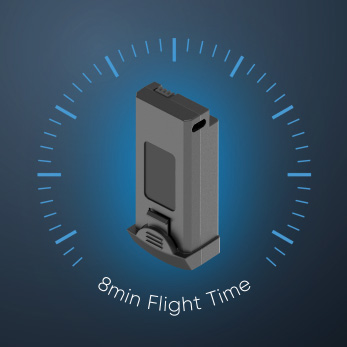 600mAh battery
With a flying time of up to 8 minutes on a single charge, Nimbus will have you looping through the air in no time.

Overview
All the features that you'll love
100m range
Fly up to 100 metres in any direction.
High definition resolution
Captures footage in high quality 720P resolution.
Three speed modes
Flies in low, medium or high speed to suit your skill level.
Nimbus app
Calibrate and control flight settings with mobile devices and use your smartphone as an FPV viewfinder.
Added flight controls
Take control with auto hover, 360° flips and one key reverse.
Trim function
Balances Nimbus for a smoother flight experience.
Wi-Fi FPV mode
Offers a First-Person-View with a smartphone or compatible VR headset.
Foldable remote controller
Folds for easy storage, handling and carry with minimum hassle.
600mAh battery
A single charge provides up to 8 minutes of flight time.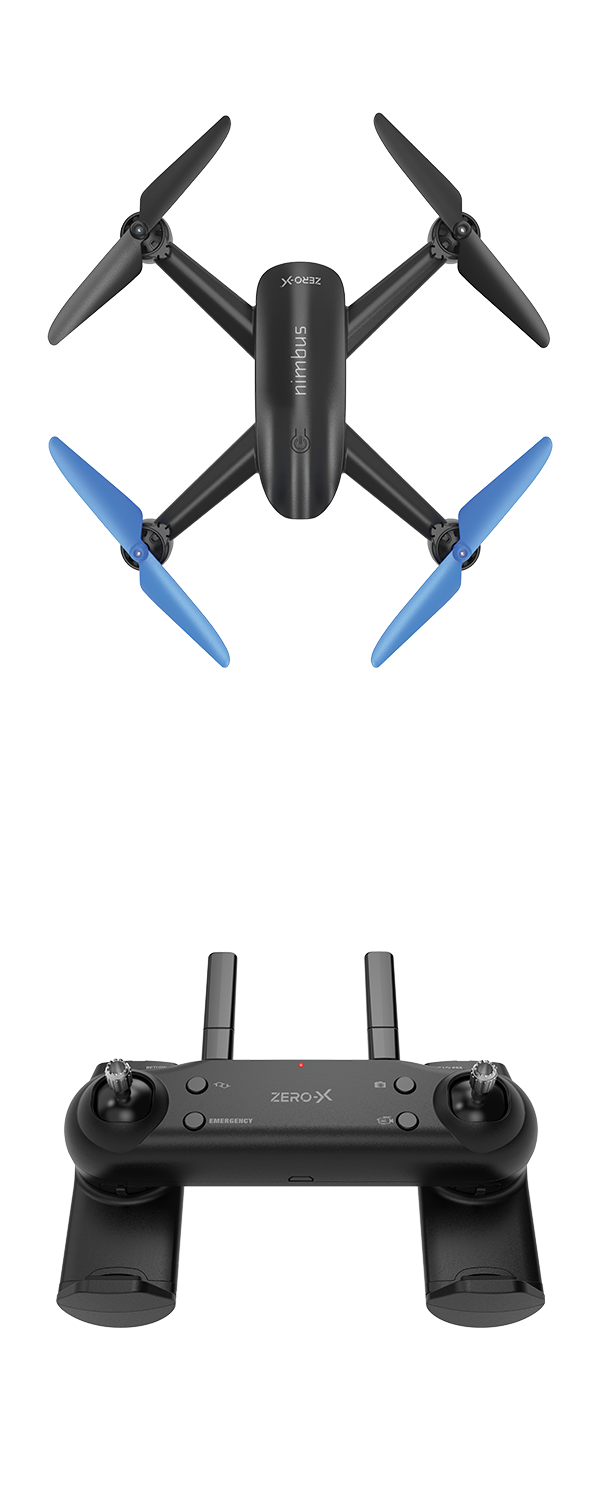 NIMBUS
Intelligent Autopilot GPS
NO
What's in the Box

Drone Battery Charging Cable x 1
USB AC Wall Charging Adaptor x 1